A home inspection is an essential process before purchasing or selling a home. It can provide invaluable insight into the condition of the property and help you make the right decision. But who should you hire to inspect your home?
When you purchase a home, you want to protect your investment. A Home Inspection in Phoenix can give you peace of mind and help you avoid any costly surprises down the road. A professional home inspector will take a close look at the condition of your home, from the foundation to the roof. They will look for any signs of damage or potential problems. This information can help you make an informed decision about whether or not to purchase the home. A home inspection also helps you negotiate a better price for the home. If the inspector finds any major problems, you can use this as leverage to get the seller to lower the price or make repairs before you finalize the purchase. Overall, a home inspection is a valuable tool that can give you peace of mind and help you avoid any costly surprises down the road.
In this article, we'll provide an ultimate guide on things you need to look for when choosing a home inspector so that you can make an informed decision.
Introduction to Home Inspections
A home inspection is a very thorough examination of a home's physical structure and systems, from the roof to the foundation. Inspectors look for any problems that could affect the value of the home or pose a safety hazard to its occupants. A home inspection should not be comsidered a pass/fail exam. Rather, it's a report card on the condition of the house. The inspector will point out both major and minor problems, as well as offer recommendations on how to address them. Most people hire a home inspector when they are buying or selling a house. But you can also request an inspection if you have concerns about your home's condition or if you want to prevent potential problems down the road.
What to Look for in a Home Inspector
When you're hiring a home inspector, you want to make sure that you're getting the best home inspector in Phoenix who is qualified and experienced. Here are some things to look for in a home inspector:
– License: Home inspectors should be licensed by the state in which they operate. This ensures that they have met the minimum requirements for training and experience.
– Certification: In addition to being licensed, many home inspectors choose to become certified home inspectors in Phoenix. They go through training from professional organizations such as the American Society of Home Inspectors (ASHI) or the National Association of Certified Home Inspectors (NACHI) and attain these certifications. A certification shows that the inspector has gone above and beyond the minimum requirements and has demonstrated their knowledge and expertise.
– Experience: Ideally, you want to hire a home inspector who has been in business for several years. This way, you know they have a track record of satisfied customers.
– Insurance: Make sure the home inspector you hire is insured. This protects you in case anything goes wrong during the inspection process.
Questions to Ask Before You Hire a Home Inspector
What is the home inspector's experience?
What is included in the home inspection?
How long will the inspection take?
What are the fees for the inspection and any additional services?
What is the home inspector's policy on re-inspections?
Does the home inspector carry professional liability insurance?
What forms of payment does the home inspector accept?
Is the home inspector a member of a professional organization, such as ASHI or NAHI?
The Benefits of Hiring a Professional Home Inspector
A professional home inspector can provide an objective and unbiased opinion of a home's condition. They can also offer valuable insights and recommendations on potential repairs or improvements that could be made to the property. A professional home inspection can also give you peace of mind. Knowing that someone with the experience and expertise has thoroughly examined your potential new home can help put your mind at ease and make the home-buying process much less stressful.
What Areas Does a Home Inspector Check?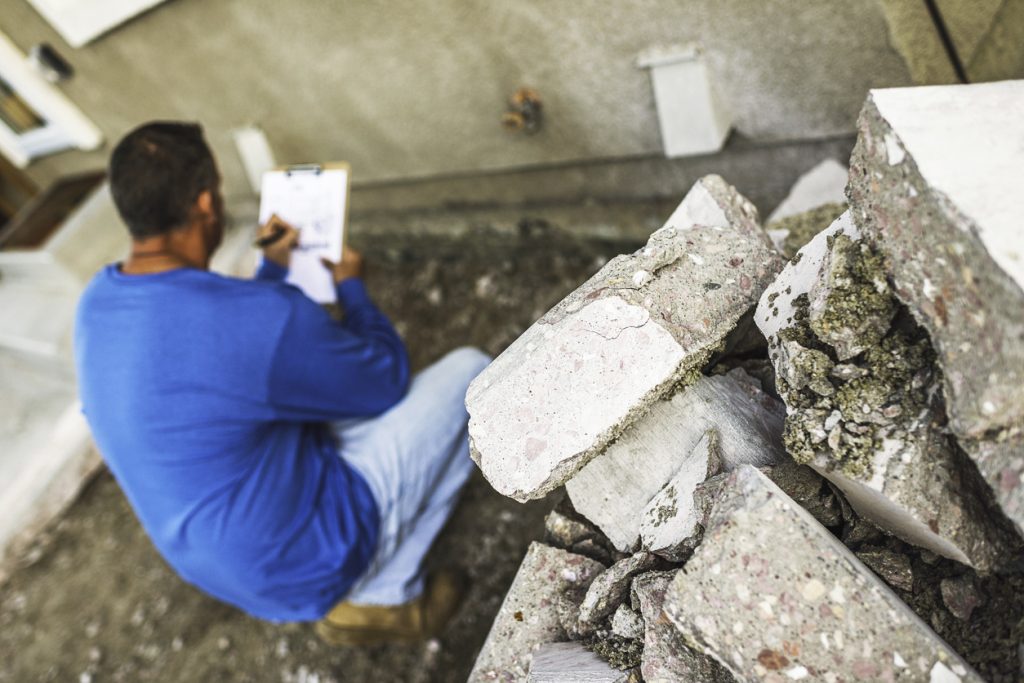 As a general rule, home inspectors will check all accessible areas of the home. This includes the interior, exterior, roof, attic, basement, and any crawl spaces. They will also check all major systems and components of the home, such as the plumbing, electrical, heating, and cooling systems.
The Cost of Hiring a Home Inspector
When it comes to the size of a home, the number of rooms and square footage will affect the cost of a home inspection. The location of the home is also a factor. If the home is in a rural area, it may cost more to inspect because the inspector may have to travel further. Additionally, if there are any special features or areas of the home that require additional inspections (e.g., a pool), this will also affect the cost.
The cost of hiring a home inspector can vary depending on factors as the size and age of the home, as well as the location. Generally, home inspectors charge by the hour, with rates ranging from $200 to $500. Some inspectors may also charge a flat fee for their services.
Tips for Working with a Home Inspector
If you're thinking about hiring a home inspector, there are some things to keep in mind. Here are some tips for working with a home inspector:
– Make sure you hire a licensed and certified home inspector. This will ensure that they have the knowledge and experience to properly inspect your home.
– Tell the inspector what your concerns are. This will help them focus their inspection on the areas that are most important to you.
– Be present during the inspection. This will allow you to ask questions and get clarification on anything that you don't understand.
– Follow up after the inspection. If there are any items that need to be addressed, make sure you follow up with the appropriate parties to get those items fixed.
Hiring a home inspector is essential when buying or selling a house. We hope this article has provided you with any information you require to make an informed decision to find the right home inspector who has a history of performing professional home inspections in Phoenix. With our tips and advice, you can be sure that you are getting the most out of your inspections and that your property will be in good hands. Do not hesitate to contact us today if you have any questions!