There is a variety of services that comes under the category of house extension. These services are most of the time provided by construction service provider companies, but also home designing companies like Archimedes design are also offering services like House Extensions Bromley, particularly in your area.
So, if you want to have the perfect services in every way for your house extension work, then you are at the right place.
House additions might be difficult for certain people in neighborhoods with a lot of historic homes due to strict planning rules. Seeking the expertise of an architect, rather than turning immediately to a standard-issue builder or home-extension specialist, ensures the distinctive character of your home will be respected and improved.
An architect may help your home's historic charm by unlocking possibilities and utilizing materials in novel ways.
House Extension
Now, comes the question of what is included in the house extension. Well, from adding a story to adding a room or enhancing the living space house extension refers to all kinds of work that involves the addition of space. Most of the time people confuse house extension with house renovation. These two terms are quite different with different services and different purposes.
Need for professional consultancy
A professional architect or builder's consultation is often the first step in the process of creating a house addition. The homeowner will describe their wants and objectives for the extension during this meeting, and the architect or builder will determine whether the project is feasible.
They will take into account things like zoning laws, construction requirements, the state of the current building, and the project's total cost.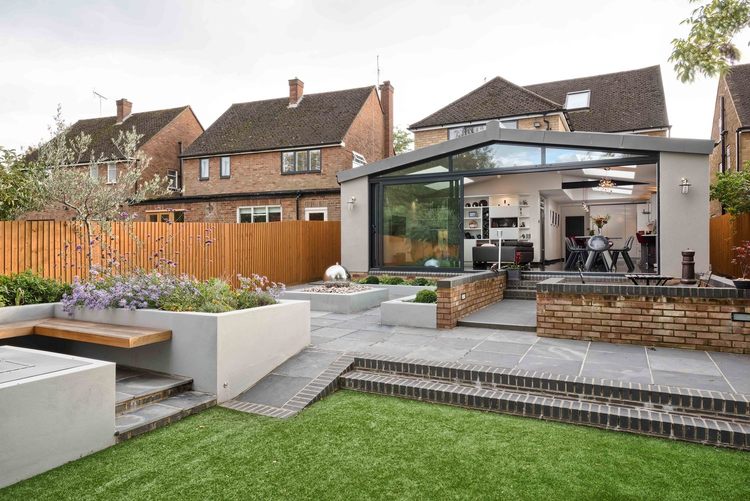 The process of house extension
House extension can start when the design and blueprints have been created. Typically, this comprises; Site preparation which entails raking and leveling the ground, laying out the foundation, and putting in any required utilities. Building the extension's framework, comprising the walls, floors, and roof, is referred to as framing.
Roofing which means putting in or extending the extension's roof. Siding and outside finishes are installed in order to safeguard and accentuate the extension. Most importantly it includes an interior finish. This refers to the extension's interior finishes, such as drywall installation, painting, flooring, and other finishing touches.
Conversion of existing spaces
House extension services can also entail turning existing space into living space in addition to creating new additions. One option for doing this is to turn a garage or basement into a living space, a bedroom, or a home office. A new set of skills and knowledge are needed for this kind of project, and it can also need more permissions and inspections.
The size, complexity, materials utilized, and location of the property are all factors that can have a significant impact on the cost of a house expansion. A minor addition like a porch or conservatory will be less expensive than a full second-story addition. Employing a professional contractor who can offer precise cost estimates and a thorough description of the expenditures included is crucial.
Holds functional and aesthetic value
House additions may improve a home's functionality and visual appeal while also increasing comfort and livability. They can make a home seem brand new without having to relocate and are a terrific way to expand the total square footage. A well-designed and well-built addition may also significantly increase the value of a house, increasing its appeal to potential purchasers.
Even if you are not planning to sell your house in near future, a house extension could be a great long-term investment. However, you need to know without proper House Extension Drawings you can't have the right structural changes which you want from house extensions. In this regard, Archimedes' design can help you.
As a result, homeowners who employ house extension services may enhance the living area and use of their homes while also raising their market worth. They can offer an affordable option to increase the size of current rooms, renovate older ones, and enhance the appearance of the entire house.
Working with a competent contractor or architect that can offer a thorough pricing estimate, a distinct timeframe, and a warranty of high-quality work is essential. But if you are here then rest assured as you are at the right place.